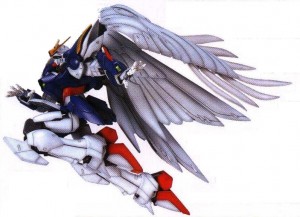 You, my faithful readers, get a present from me today.  The present? Links you could have – and likely already did – find on your own!
I'm bloody awesome, aren' t I?
10 Minute Twilight – Come on, Twilight fans, you know it's kinda true.
A three part interview with Neil Gaiman.
Someone got me this for Christmas, right?
The December Baseline Scenario -Because I'd like to ruin Christmas by drawing attention to the global economic crisis, 'k?
A Friggin' Dinosaur Comic – To cheer you up from that last link.
A shot expressing exactly why the inner 10 year old boy in me loves Gundam so much.