Adventures in Self-Publishing, Part II
Before I talk about editing Broken Magic, I need to take a detour into why I'm on this adventure in the first place. It wasn't an easy decision. I still question it. Even now, as I'm writing about why I made this choice, I can feel the doubt over whether this is the right direction creeping in. Is self-publishing Broken Magic really the smart call?
Don't get me wrong. I'm excited about releasing Broken Magic. It's amazing seeing the pieces fall into place: finishing revisions, seeing the book formatted like a real printed book, receiving the final cover art. Plus, there's the fact that people will be able to read my book. It's an incredible, exhilarating, empowering feeling. None of that makes it easy.
Let's get the ugly out of the way: The main reason I'm self-publishing is because no one published Broken Magic first. As I said in Part I, I submitted queries all over the place, to publishers and agents alike. If any of them had accepted my query, if any of them had been willing to pay me (or get someone else to pay me) cash money for my work, I'd have deposited that check in a New York minute. While that sounds obvious – no one will buy, so I'll release it myself – a chain of rejections should be a cause for reflection. Why wasn't my book accepted?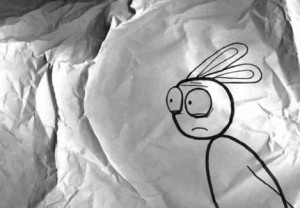 Look, there's a chance the reason is because the book was crap. You have to consider that if you get to the point where there's a stack of (e-)rejections in your (e-)mailbox. If there's a problem agents and publishers saw in your book that you didn't, jumping immediately into self-release might not be the best call. I thought about this a lot. By "I thought about this" I mean "I bathed in self-recrimination like a hot, Lush-bombed bath." Self-publishing means a lot of self-marketing. If I wasn't really confident in what I'd written, unless I believed that those rejections missed something important about my work, it was not time to send Broken Magic out into the world.
I came to two conclusions.
First: Broken Magic was never going to be an easy sell. I knew it as soon as I finished it. Before, probably. There's no action. Little adventure. It doesn't have a big, sexy hook. The fantasy elements are quiet, serene and sad. The stakes personal. It's an indie relationship movie crossed with a young adult fantasy novel. As first books go, it was not the best career move. It was, though, the book I had in me to write. I'm proud of it – even after the rejections – and I couldn't rewrite it to be an easier sell without changing what it was.
Second: I did a horrible job selling what I'd written. My query letters – all three revisions – sucked. My fear that it was hookless showed in every line of those queries. I knew why I'd written it, but I failed to tell them why they'd want to read it. I don't know if a better pitch would have sold Broken Magic or not. Maybe it wouldn't have mattered. I still could have done a better job.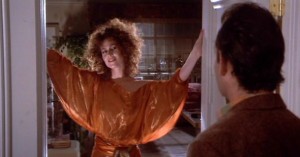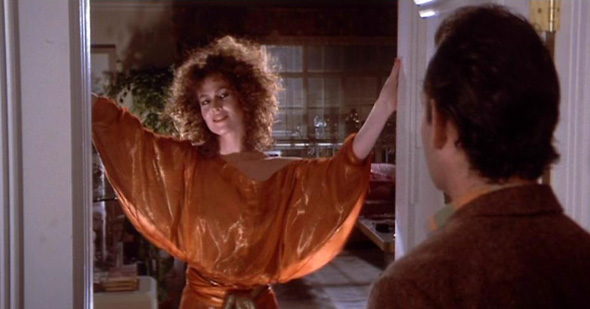 Here's why this matters. The first reason it didn't sell is exactly why one should consider self-publishing. Some books just aren't what publishers want. That doesn't mean readers don't want them. Just that they aren't part of a trend that publishers see as worth it or easy to sell. Independent markets exist explicitly for stories that just don't fit the mold. This isn't a Screw The Gatekeepers thing. Publishing is a business. If those businesses don't think it would be profitable to sell my book, I respect that. I simply decided my book, my writing, has value despite that.
The second reason? Doing a crap job selling it? Admitting that, and fixing it, is vital. I have to be able to get people as excited about it as I am. I can't hope to get lucky enough that someone else will do that for me. Selling, pitching, building excitement: all of it is now on me.
Ok, so, I've got a book I was unable to sell (but that I still love) and the means to publish it myself. That means it was time to pull the trigger and get this sucker out there, right? No. Not quite. Not yet.
Can you write something, decide to self-publish, stick it on Amazon and hope for the best? Sure. Is that enough? I don't think so. At least, not if I'm to treat this as a legitimate step in my career. I had to make the most of my decision. That meant committing. Not just to the (overwhelming) work of publishing this novel. To thinking hard about what I'm going to do with future stories.
Read about the self-pub success stories and you'll see a clear trend. Every newly published novel increased the sales of previous ones. The best way to make money at self-publishing is to continue to self-publish, hopefully at a rate greater than a book every few years. I could release Broken Magic, be happy my first novel was available and move on, hoping for the best. That didn't feel right. That didn't feel like enough.
Which is why this wasn't an easy decision. I intend to continue my hunt for an agent and people willing to write checks for my words. I also want to make the most out of the work I'm doing on Broken Magic. Does that mean writing some things to query and others to self-publish? Does it mean deciding to self-publish the next novel too, and wait and hope for sales numbers to back up future queries? Does it mean looking for other ways of getting writing-money while I commit to my novels being mine?
I don't know. I'm still working it out. First, I have a novel to edit, format, wrap in a cover, market and sell.
Which leads us right back to editing. See you all next week.
Broken Magic will be available for Kindle, Nook and in print in September 2012.